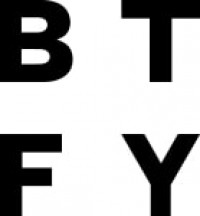 Welcome to the Beautify Press Office
Welcome to the Beautify Press Office
Products from this company are shipped to: United Kingdom and are located in: United Kingdom
24/04/2020
Beautify Launches Rattan Furniture Range
Beautify
Bring an earthy, natural feel to your space with a combination of solid pine wood, rattan weave and an ash wood veneer with Beautify's new rattan furniture range. Think bohemian yet timeless, paired with interesting textures. These are essential pieces that will compliment any room, simple in style, yet full of character. Rattan doesn't have to be all over your home, it can simply be a chair in a room, or an accessory, pairing perfectly with other natural textures such as woods and linens. These effortlessly cool interior pieces are sure to make a statement in any home. Inspired by warmer climates, the beachy inspiration that we're all craving can be found through subtle rattan hints in our homes.

Beautify Rattan Bedside Table

This cute beside table is not just reserved for the bedside, this little piece can look classy at home in any room and could nicely double up as a hallway console or end table. Perfect for keeping your things hidden away and the subtle hint of rattan you've been looking for.
Beautify Rattan Chest of Drawers

For those that want a stand out piece, these drawers are a bold yet stylish way to incorporate rattan into your home. Ideal for storing clothing and accessories, and mounted on metal runners for smooth opening and closing. These would work in the bedroom or the living room and sit beautifully alongside other furniture.
Beautify Rattan Clothes Rail

Running out of wardrobe space? This modern open rail can carry up to 10kg while the shelf space and drawers below offer further storage, meaning you can keep your clothes organised while still having room for more. With just the right amount of rattan and unlike your average clothes rail this one has character and style.
Beautify Rattan Dressing Table

A dressing table is a central bedroom interior piece, it creates a space for somewhere you look forward to getting ready each day. This rattan dressing table is the perfect set-up for styling hair and make-up or reading and writing - for the complete look, pair with one of our bestselling stools.
For more information please contact Lydia White: Lydia.White@domubrands.com or visit www.Beautify.co.uk for a full list of available products.
Ends
Notes to editors
Founded in 2009 by co-founders Mark Januzewski and Craig Foster, Domu Brands supply quality and innovative homeware products to consumers across the UK and Europe under the Beautify brand.
Ranges are developed in-house and sold direct to consumers via its dedicated e-commerce site, Beautify.co.uk and through online marketplaces Amazon and eBay. @Beautify_worldwide
Stockist details:
0161 833 5442 | www.beautify.co.uk
About:
We're here to equip you with little things that inspire you to go and achieve amazing things.
Basically, if our bedroom furniture makes you feel more confident about moving out and going it alone, or our makeup case makes you feel your best on day one of an MUA course, we've done our job.
We're the cheerleaders handing you a travel case and sending you on an adventure, giving you that little something extra that helps you make the life choices that make you happy.
Inspired by the lives of our customers, as well as the latest trends, the Beautify team designs and sources gorgeous products for all of life's moments - from lazy days to party nights.
A passion that began selling table-top storage, today our range includes furniture, lighting, textiles, home storage and more. We send packages of love to customers up and down the country every single day, and we hope you'll be the next.
High-res images available for download: