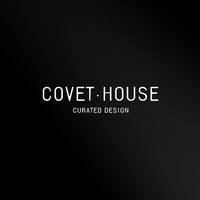 Welcome to the Covet House Press Office
Welcome to the Covet House Press Office
Products from this company are shipped to: all countries globally and are located in: Portugal, United States
29/08/2019
Covet House in Hollywood
Covet House
THE BEST SET DECORATIONS WITH COVET HOUSE PIECES
By creating the most beautiful scenarios and photography work, the silver screen frequently inspires the home design and interior decoration, especially if those movies or series evoke a particular period, place or character. Fulfilling a scene, providing the ambiance where the plot unravels and much of the time missing our attention, but not with COVET HOUSE pieces.

SOME OF THE SET PIECES ARE TRULY MAGICAL AND SO EXQUISITE THAT COMPLETELY STEAL THE SHOW

Besides providing entertainment, the Hollywood industry spreads its influence by leading and promoting music, fashion, art, and even interior design, and here are some of the pieces that COVET HOUSE featured in Hollywood.

TAKE A LOOK ON SOME OF THE TRAILERS AND TRY TO FIND
THE COVET HOUSE PIECES

HOBS AND SHAW

PIECES FEATURED IN THE MOVIE


EMPIRE SMALL SIDE TABLE | TYCHO FLOOR LAMP |
EMPIRE ROUND SUSPENSION
| EMPIRE WALL | PRISMA SIDE TABLE

CHECK THE TRAILER BELOW
EXPLORE MORE MOVIES AND TV SERIES IN THE MEDIA PACK HERE

Covet House is becoming more fearless in its mission by constantly aspiring to new media and new opportunities. Already conquering the "American Dream", the ambition to inspire the world with the most luxurious and exquisite brands like BOCA DO LOBO, DELIGHTFULL, BRABBU, KOKET, MAISON VALENTINA, CIRCU, LUXXU, ESSENTIAL HOME, RUG'SOCIETY, PULLCAST, and FOOGO continues.
COVET HOUSE WILL BE COMING TO MORE CINEMAS AND SCREENS NEAR YOU, SOON.
• NOTES TO EDITORS •
For more information, projects, interviews, trends and high-resolution images,
Please contact:

ANDRÉ MARTINS | PRESS MANAGER
Press and Public Relations
press@covethouse.eu
Stockist details:
+351 911 741 045 | www.covethouse.eu/
About:
Covet house offers a curated selection of design pieces from the world's top brands, distinct materials and tools, specialised marketing and recognition. Bespoke services are provided by a team of highly trained designers spread in more than 100 countries. We give choices. In one hand, brands will grow through a special marketing plan. We empower them with the ultimate awareness channels ad the opportunity to be part of innovative projects. All along with other international renowned brands. On the other hand, interior design professionals will be inspired from the beginning to the end when conceiving each design project. Fresh insights for different styles, the best tools to develop their work, the finest range of products to chose. And, most of all, an experienced team of ambassadors that will help to finish the projects on time and within the highest quality standards. The project was created by designers and Marketeers with a unique insight on the Interior and Product Design industry and a large experience acquired through their work in projects all over the world. Covet House inspires and delivers design to all design enthusiasts. We love challenges. We dream about gather the greatest thinkers, practitioners, retailers, press or just design lovers for the greatest celebration of design. A new design era has come and you are invited to step in.
High-res images available for download: