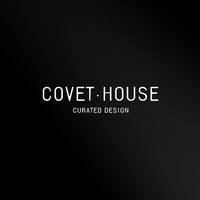 Welcome to the Covet House Press Office
Welcome to the Covet House Press Office
Products from this company are shipped to: all countries globally and are located in: Portugal, United States
Original version
Spanish
Portuguese
10/09/2019
Luxury Apartment Facing Queen's Necklace
Covet House
ZZ Architects is regarded as one of India's leading architecture and interior design studios. Established in Mumbai by Architects Krupa Zubin and Zubin Zainuddin, ZZ Architects provides extremely high end and bespoke professional architectural and interior design service. The firm has been pulling in awards by the armful for more than a decade, designing luxurious villas, streamlined corporate towers, residential high-rises and contemporary interiors for restaurants, hotels, retail spaces mansions & private villas.
FIND MORE ABOUT THIS AMAZING PROJECT HERE
| | |
| --- | --- |
| The Living Room was a result of the mixture of textures, colors, fabrics and even styles. The geometric shapes present in the walls, the harsh lines of the upholstery's outline, the somewhat art deco inspired design in the floors, mix together with flowy shapes of the center table and floor lamps, creating an almost ethereal aesthetic for the living room. | |
| | |
| --- | --- |
| | Special efforts have been made by incorporating large oversized windows with minimum frames to make sure that the view is not obstructed by vertical members of the window frame. The challenge was to make this apartment feel more intimate. The low ceiling heights and structural beams were to be camouflaged so as to make the divisions feel seamless. |

The architectural firm focuses on designing extremely high end and large scale innovative and contemporary luxurious homes. These are bespoke and tailored to the tastes and needs of their clients, that's why Covet House customizable pieces were carefully selected for the project. A fantastic and unique sea-facing apartment in Walkeshwar, India with a spectacular view of the famed Mumbai 'Queens Necklace' coast. Although the overall layout was a typical grid formed apartment layout there was a deliberate attempt to create something out of the ordinary both in terms of layout and then ultimately finishes, producing an eccentric and jawdropping final result.


• NOTES TO EDITORS •
Please, credit ALL USED images with COVET HOUSE or www.covethouse.eu
For more information, projects, interviews, trends and high-resolution images,
Please contact:
ANDRÉ MARTINS | PRESS MANAGER
Press and Public Relations
press@covethouse.eu
Stockist details:
+351 911 741 045 | www.covethouse.eu/
About:
Covet house offers a curated selection of design pieces from the world's top brands, distinct materials and tools, specialised marketing and recognition. Bespoke services are provided by a team of highly trained designers spread in more than 100 countries. We give choices. In one hand, brands will grow through a special marketing plan. We empower them with the ultimate awareness channels ad the opportunity to be part of innovative projects. All along with other international renowned brands. On the other hand, interior design professionals will be inspired from the beginning to the end when conceiving each design project. Fresh insights for different styles, the best tools to develop their work, the finest range of products to chose. And, most of all, an experienced team of ambassadors that will help to finish the projects on time and within the highest quality standards. The project was created by designers and Marketeers with a unique insight on the Interior and Product Design industry and a large experience acquired through their work in projects all over the world. Covet House inspires and delivers design to all design enthusiasts. We love challenges. We dream about gather the greatest thinkers, practitioners, retailers, press or just design lovers for the greatest celebration of design. A new design era has come and you are invited to step in.
High-res images available for download: