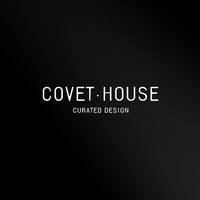 Welcome to the Covet House Press Office
Welcome to the Covet House Press Office
Products from this company are shipped to: all countries globally and are located in: Portugal, United States
21/10/2019
Winter Trends 2019
Covet House
THE HOTTEST TRENDS FOR THE COOLEST SEASON
The changing of seasons always bring a lot of modifications in life. The brown leafs fall and give place to the snow, that accumulates in the tree branches. The colour palettes modify and the cozyness becomes the ally for the winter season, with all the cold colors that stand out in the daily life.
WINTER IS COMING...
THE COLD AND JOLLIEST SEASON OF THE YEAR INSPIRED THESE WINTER TRENDS
COVET HOUSE brings a wide range of products, colors and trends for the cold days to come ,with the best luxury and handcrafted products from brands like BOCA DO LOBO, DELIGHTFULL, BRABBU, KOKET, MAISON VALENTINA, CIRCU, LUXXU, ESSENTIAL HOME, RUG'SOCIETY, PULLCAST, and FOOGO.
EXPLORE THESE AND OTHER WINTER TRENDS BY DOWNLOADING
THE MEDIA KIT



• NOTES TO EDITORS •
For more information, projects, interviews, trends and high-resolution images,
Please contact:

ANDRÉ MARTINS | PRESS MANAGER
Press and Public Relations
press@covethouse.eu
Stockist details:
+351 911 741 045 | www.covethouse.eu/
About:
Covet house offers a curated selection of design pieces from the world's top brands, distinct materials and tools, specialised marketing and recognition. Bespoke services are provided by a team of highly trained designers spread in more than 100 countries. We give choices. In one hand, brands will grow through a special marketing plan. We empower them with the ultimate awareness channels ad the opportunity to be part of innovative projects. All along with other international renowned brands. On the other hand, interior design professionals will be inspired from the beginning to the end when conceiving each design project. Fresh insights for different styles, the best tools to develop their work, the finest range of products to chose. And, most of all, an experienced team of ambassadors that will help to finish the projects on time and within the highest quality standards. The project was created by designers and Marketeers with a unique insight on the Interior and Product Design industry and a large experience acquired through their work in projects all over the world. Covet House inspires and delivers design to all design enthusiasts. We love challenges. We dream about gather the greatest thinkers, practitioners, retailers, press or just design lovers for the greatest celebration of design. A new design era has come and you are invited to step in.
High-res images available for download: