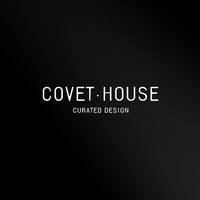 Welcome to the Covet House Press Office
Welcome to the Covet House Press Office
Products from this company are shipped to: all countries globally and are located in: Portugal, United States
01/10/2020
Nautical Inspired Apartment
Covet House
Keeping up with a fast paced and everchanging sector like technology can be a hard task. With everyday life being completely in sync with the latest tech and cultural advances, a home can and should be everevolving as well.

The Cullinan by Cameron Interiors is an award-winning interior design project, that features some of COVET HOUSE's brands. Having a panoply of choices, from BOCA DO LOBO, DELIGHTFULL, BRABBU, KOKET, MAISON VALENTINA, CIRCU, LUXXU, ESSENTIAL HOME, RUG'SOCIETY, PULLCAST, FOOGO, and the most recent CAFFE LATTE.

| | |
| --- | --- |
| Winning the bronze in the "Design Award and Competition", this project was designed by the prestigious Cameron Interiors Hong Kong, a firm that worked with projects of varying dimensions up to that point this wasn't their first award-winning work. These projects ranged from small to large scale residential and even commercial and corporate design projects, always striving to provide unique and comprehensive design solutions, completely tailored to their clients' persona. | |
Stockist details:
+351 911 741 045 | www.covethouse.eu/
About:
Covet house offers a curated selection of design pieces from the world's top brands, distinct materials and tools, specialised marketing and recognition. Bespoke services are provided by a team of highly trained designers spread in more than 100 countries. We give choices. In one hand, brands will grow through a special marketing plan. We empower them with the ultimate awareness channels ad the opportunity to be part of innovative projects. All along with other international renowned brands. On the other hand, interior design professionals will be inspired from the beginning to the end when conceiving each design project. Fresh insights for different styles, the best tools to develop their work, the finest range of products to chose. And, most of all, an experienced team of ambassadors that will help to finish the projects on time and within the highest quality standards. The project was created by designers and Marketeers with a unique insight on the Interior and Product Design industry and a large experience acquired through their work in projects all over the world. Covet House inspires and delivers design to all design enthusiasts. We love challenges. We dream about gather the greatest thinkers, practitioners, retailers, press or just design lovers for the greatest celebration of design. A new design era has come and you are invited to step in.
High-res images available for download: