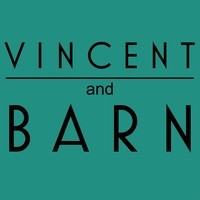 Welcome to the Vincent and Barn Ltd Press Office
Welcome to the Vincent and Barn Ltd Press Office
Products from this company are shipped to: United Kingdom and are located in: United Kingdom"
About
Industrial, rustic and boho style furniture and homewares, contemporary designs with a focus on beautiful and practical vintage style storage solutions. Our range includes exclusive industrial, rustic and boho designs only available at Vincent and Barn.
Media Enquiries for Vincent and Barn
Are you a journalist looking for information and images? A stylist looking for props or do you have an exciting project you're working on and documenting through your social channels?
For images, interviews, product loans, projects or partnerships please contact Stuart Groves contactus@vincentandbarn.co.uk and we will get right back to you.
You can also download high-resolution images from our Press Loft press office right here.